Student Visa Maintaining
After granting Non-Immigrant: Education Class or Non-ED (as described in Information About > Admissions > International Admission > How to get visa), students have to maintain their visa as follows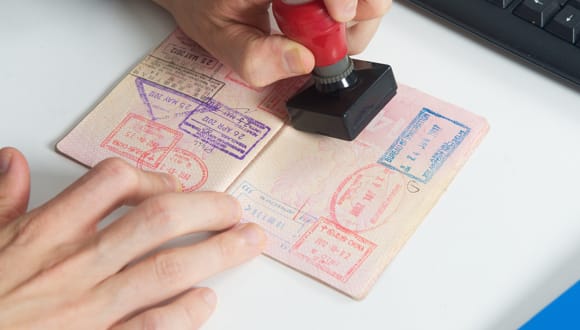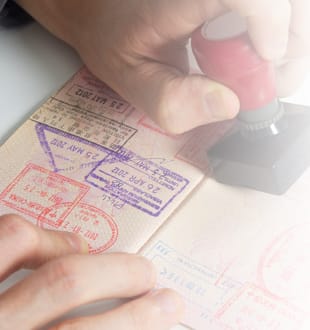 Visa Extension
Be aware, only the letter of acceptance from the university doesn't verify that you are a student. Therefore, Non-ED is valid only for 90 days when you first enter to Thailand.
For a single-entry visa holder
The date printed on visa label is the date which you must use to enter Thailand. It is not the date that you are allowed to stay. After your arrival, your period of stay is determined by the Immigration Office at the checkpoint. Normally, it will be valid only for 90 days when you first enter to Thailand.
Please carefully check the date on the stamp, as it is the date which you should get an extension of your staying period.
Within these 90 days, you have to register and pay tuition fee at the university. Consequently, at least 30 days in advance before your visa expiration, you have to submit a copy of your passport (personal page and visa stamped page) to International Affairs (IA) in order to issue a confirmation letter about your study and registration. Then, you can use the confirmation letter to apply, in person, for visa extension at the Office of Immigration Bureau. In addition, you need to prepare extra documents upon the requests from the Immigration Office. Basically, IA will prepare an extension documents and a map for you.
This time, you should be granted a visa for one-year stay or until the rest of your study period. The visa extension for the following year is also in the same technical procedures.
For a multiple-entry visa holder
This type of visa allows you to travel in and out of the country several times, until the date of visa on the label is expired, without the need of a re-entry permit. Every time you leave and return, your period of stay is extended for 90 days or as shown on the immigration stamp upon each return. To extend this type of visa, you have to leave and return before each 90 days is over. You should be careful, if you extend your period of stay with the same method of a single-entry visa, your multiple-entry visa will automatically change to a single-entry visa.
At the checkpoint of entry in Thailand, the 90 Days Notification card is tagged into your passport. You need to notify, either in person or by posting, the Immigration Bureau every 90 days and tell them your current address. It's a very simple form you have to fill in with free of charge. Later, you will get a slip noting the next appointment date.
Again, the next notification is also in the same technically procedures.
Re-Entry Permit
For a single-entry visa holder ONLY
In case you want to travel out of the country, you need to apply for a re-entry permit before traveling. If not, you can not hold Non-ED anymore. You will come back to Thailand with a new type of visa (a tourist-visa: TR), then again you need to prepare traveling out to apply for Non-ED at the Thai Embassy abroad.
Working with a student visa
Legally, students are not allowed to work with Non-ED visa. But if you get an official job, you can also study with working visa.
International Affair Office (IA)