EVERYTHING
YOU NEED TO KNOW
ABOUT
FUNDING AND
SCHOLARSHIPS.
KMUTT supports both internal and external scholarships for students in terms of study and research. The internal scholarships were such as
the petchra pra jom klao scholarship
Promoting the students with distinguished academic capabilities
It aims to support students who have potential and capability. The scholarship will grant within the study period specified in the curriculum and under indicated conditions. However, for students to be granted the scholarship, they have to gain a GPAX. score of at least 2.75, 3.25 and 3.50 for bachelor's degree, master's degree and doctoral degree, respectively, or attain 'S' for those who plan to conduct research only.
Promoting the students with special skills.
It aims to support students who have special skills such as athletes, performers, active in activities, award winners, etc. The students to be granted the scholarship have to gain a GPAX. score of at least 2.00 during study. In addition, they have to present their special skills achievement once a year. Faculty / Department/ Division or School will be responsible for selecting candidates.
KMUTT PROVIDES APPROXIMATELY
270
SCHOLARSHIPS A YEAR.
THE GREATER MEKONG SUB-REGION COUNTRY SCHOLARSHIP
KMUTT has provided scholarships to staff and students of Thailand's neighboring countries which are Cambodia, Burma, Laos, Vietnam, and China (Hunan Province only) to further study in graduate level. The students are waived to pay for tuition fee, credit fee and insurance fee, within indicated study period, but the travel and living expenses are to be borne by the students themselves.
MULTI-INTELLECTUALS SCHOLARSHIPS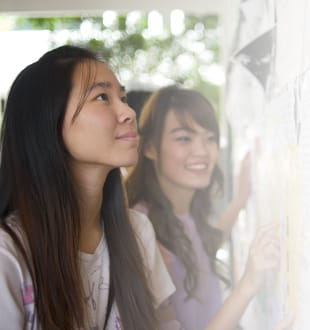 To express our gratitude and obligation to Her Royal Highness Princess Maha Chakri Sirindhon for her contribution towards education in Thailand and neighboring countries, the university on the occasion of KMUTT Golden Jubilee has announced the Multi – Intellectuals Scholarship grant for students pursuing Bachelor's and Master's degree from
Vietnam, Lao PDR., Myanmar, and Cambodia.
KMUTT International Scholarship Program (KISP)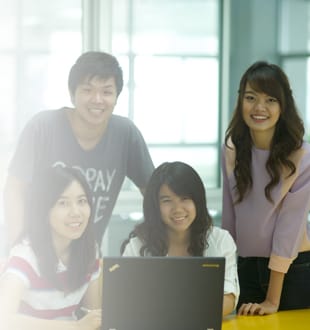 KMUTT Recognizes the importance of providing opportunities for further education at the undergraduate level and a master's degree for potential international students. KISP is established to support the tuition fee and other expenses and for increasing a number of international students including networking for international relations.

TEACHING ASSISTANT (TA) / RESEARCH ASSISTANT (RA) SCHOLARSHIP
This program aims to provide scholarships for graduate students, as well as to help KMUTT Departments/ Divisions develop their instruction and research.
Duties of the Teaching Assistant are to examine assignments and reports, to revise lecture, to assist in the laboratory or workshops, and to conduct other assigned tasks. The duties of the Research Assistant are to assist the research conducted by lecturers / researchers, with a workload of 10 hours per week, and to present reports as specified by KMUTT staff.
REMUNERATION FOR THE TA AND RA IS ABOUT
3,000 - 5,000
BAHT PER MONTH
depending on the number of workdays. The Faculty / Department/ Division will be responsible for selecting the candidates.
Contact : Host Faculties/ Schools